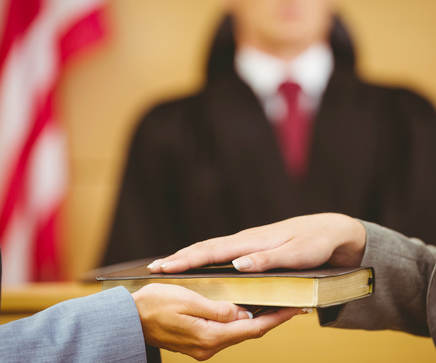 Anderson Home Inspection Services
Home Inspection Expert Witness Legal Testimony
Trusted home inspection legal testimony.
Need a qualified and experienced home inspector to provide expert witness testimony in 2023 legal proceedings?
Call us today! (262) 534-5075
Donn Anderson has been retained for many home inspection legal cases. He has been performing home inspections in the Milwaukee and Waukesha and Southeastern areas of Wisconsin since 1995. He is a Certified Master Inspector and holds many other certifications and has a long list of experiences.
---
What is an Expert Witness?
An expert witness is a person with special knowledge, experience, wisdom, proficiency, or understanding in a particular subject about which to bear witness. A person is not considered to be an Expert Witness, until they are declared as such by a court. This is why we use the term Litigation Consultant.
Who would need an Expert Witness?
Persons problem solving with particular issues related to either faulty or neglectful work done by a contractor / sub contractor, related to the construction of a building or flawed or careless services. This can also involve negligence or gross negligence provided by a home inspector or real estate agent, or failure to disclose by a seller.
If I have a problem with a Builder or Contractor what should I do?
First and foremost contact your Attorney.
Then do not terminate your contractor until advise by the attorney.
Second keep an accurate record and timetable of all correspondence and there subject matter.
Most of all hire a professional inspector to examine the work, examine all documents, and make a written report of the findings.
What services can I expect from an Expert Witness?
Some of the services an litigation consultant and expert witness provides depend on the type of case. Typically there are several types of complaints that are of a concern to clients, they are;
defects or deficiencies,
deviations from plans and specifications,
punch list items not addressed,
claims of lien,
delay and warranty problems.
A expert can review all of the contract documents, do a full evaluation of the property and render an opinion with written reports, pictures, calculate a dollar figure for cost to correct items and testify in court.
Each case must be taken individually.
Qualified and experienced home inspector expert witness testimony—
Call us today! (262) 534-5075